Electric Actuators for Motor Operated Valves
Get automated control valve solutions from Southern Actuation Service. We service all types of actuators and all actuator/valve pairings, including electric actuators for industrial valves. Our team is here to help industrial facilities maintain process control through comprehensive actuator services
Electric actuators are some of the most popular options for a wide range of applications. They are commonly used for:
Electric industrial valve actuators use electrical power from a motor to control valve position. Valves that use electrical actuators are often called motor operated valves, or MOVs for short. The motor is operated by connection to electrical power or high-powered batteries. The motor is then connected to the actuator that moves the valve stem to automatically control the valve.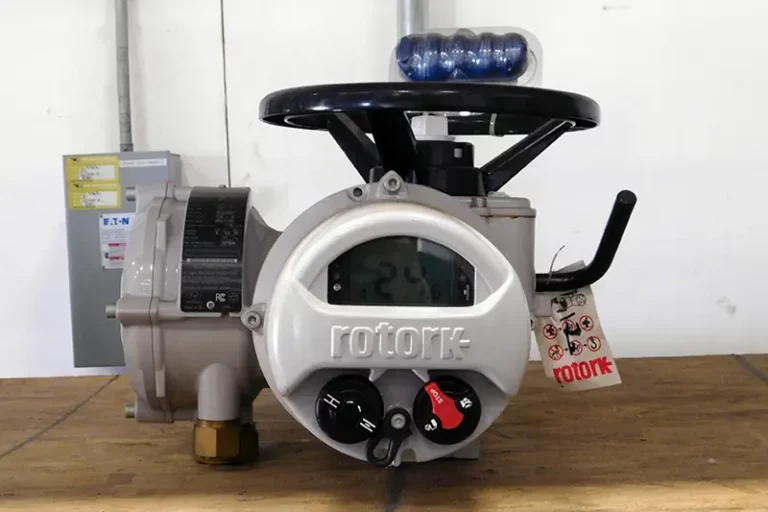 Electric actuators can provide both linear and rotary actuation to control a wide range of industrial valves for a variety of processes. These valves offer precision control over valve position. They can be used for isolation as well as throttling applications.
Electric industrial valve actuation is well-suited for valves that require frequent operation and position control. They are low cost to operate and incredibly reliable. While they often cost more up front, they tend to have a long service life for severe service applications.
Some of the potential disadvantages of electrical actuators is that they aren't well suited for extreme temperatures. They also need frequent actuator maintenance services for recalibration and adjustment to keep them working in prime condition. In addition, they aren't recommended for hazardous duty applications, as they do not typically offer spark resistant or explosion proof design.
Contact us now for electric actuator services in the field or in our shop.
Industrial Valve Actuator Repair for Electric Actuators
Electrical industrial valve actuators can fail for many reasons. Our team is here to identify the root cause of failure and provide prompt, high quality actuator repair services. Our goal is to reduce downtime and maximize total cost of ownership for your automated valve assets.
Some common causes of electric actuator failure include:
The Motor: Electric valve actuators rely on motors to provide torque for automation. Motors can fail for many reasons, including wear and tear, overloading, and overheating.
Stripped Gears: Gears inside the electric actuator may be stripped and need actuator repair for several reasons. One of the most common is over torquing. However, they can also be damaged by improper use of manual override.
Poor Calibration: Electric actuators need regular recalibration as part of actuator maintenance services. Otherwise, they may not move the valve stem to the correct position on initiation. Actuator repairs for this issue generally includes simple recalibration from our experts.
Moisture or Corrosion: Moisture and corrosion can damage delicate electrical components inside the industrial valve actuator, interfering with electrical circuits that control the motor and actuator.
If you need actuator repair, our experts offer services in the shop and in the field. For emergency actuator repair services, our team offers rapid response for field troubleshooting and repair. For planned outages, get top quality repairs and remanufacturing from our strategically located shops in the Gulf Coast.
Reach out now to get superior quality, cost-saving actuator repair services from our team.