We specialize in actuators for industrial valves for process control. Our experts at Southern Actuation Service assist with a range of activities for all actuator and valve pairings. Our skilled technicians offer field services for all types and brands of valve actuators, including electric, pneumatic and hydraulic.
For unmatched service, choose our team for all your actuator field service needs. We offer fast response, quick turnaround times, and superior quality control for actuator services. Our goal is to reduce total costs of ownership and enhance reliability for your valve and actuator assets.
Our field services for industrial actuators include:
Industrial valve actuator startup
Actuator maintenance services
Troubleshooting for actuators
Actuator repair services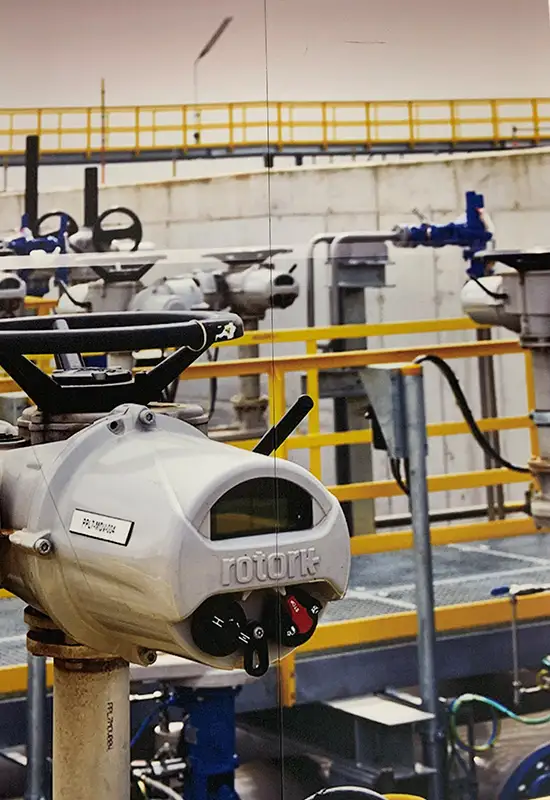 Field Service for Valve Actuator Repair
Malfunctioning or failed industrial valve actuators can cause serious concerns for any facility. It creates unplanned downtime, increased costs, lost revenue, and potential safety hazards for your operations.
Our experts provide field service for valve actuator repair tailored to your needs. You can rely on us for:
24/7 availability
Rapid response
Quick actuator repair
First-class quality control
Economical pricing
Field service for valve actuator repair includes actuator troubleshooting and repairs for both planned and unplanned shutdowns. We work quickly and efficiently to minimize non-productive time and increase the service life of your valve actuators. Our technicians offer years of experience and extensive knowledge to provide top quality actuator repair. 
For fast, reliable severe service actuator repair, contact our team now.
Actuator Maintenance Services in the Field
Maintenance is crucial for all the components in your piping system, including automated valve actuators. Actuator maintenance services can help extend service life and reduce unplanned downtime for your facility. Our specialists are here to help create preventive maintenance programs specifically designed for your actuators and applications.
Our field actuator maintenance services include a wide range of activities to ensure your actuators are in good working order. Some maintenance activities our technicians perform include:
Visual inspections
Recalibration for valves & actuators
Check bolts and fastenings, tighten as needed
Function testing in all valve positions
Check oil for motors in electric actuators
Inspect hydraulic fluid levels
Replace air filters for pneumatic actuators
For comprehensive actuator maintenance services, choose our team for your needs. We can design and track maintenance schedules to reduce total costs and increase longevity for your valve and actuator assets.
Contact us now to request field services for industrial valve actuators.