Industrial Valve Actuator Repair for Obstructions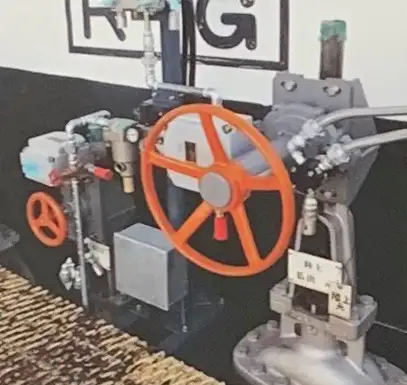 If your industrial valves and actuators have failed in the open or closed position, contact our specialists at Southern Actuation Service. We are here to identify the cause of failure and repair it ASAP to get you back to normal operations.
We provide actuator repair in the field and in our shops for facilities all over the country. No matter the process fluid, our team assists in repairing and servicing industrial valve actuators of all types, sizes, and brands.
One potential issue you may experience with your valve actuators is obstructions in the pneumatic or hydraulic line. If you have pneumatic or hydraulic actuators, they have special lines to provide either compressed air or hydraulic fluid to operate the actuator.
When actuation fails, you may have an obstruction in one of these lines from things like dirt, grease, or other contaminants. This blocks the air or fluid from reaching the actuator diaphragm, leaving your control valves in one position only.
While rare, valve actuator obstructions require actuator repair services from seasoned professionals. Our team offers immediate response to your actuator repair needs to clear the obstruction and service the actuator to restore functionality.
Contact us 24/7 to request actuator repair services. Our team troubleshoots the actuator and identifies the root cause of failure to provide reliable, long-lasting repairs for all types of actuators.
In some cases, actuation may fail because of an obstruction within the valve itself. In fact, industrial valve obstructions are much more common than obstructions in pneumatic or hydraulic actuator lines.
Industrial valve obstructions can occur for many reasons, including:
Corrosion
Material buildup
Solids in the process fluid
Freezing of the process fluid
In these cases, the valve may fail in the open or closed position. This may lead you to believe that the actuator has failed, but it is actually a valve problem.
Fortunately, our team is here to help. Our field services for valve actuator repair help us diagnose the issue and get it repaired as soon as possible. If we find an issue with the valve, the experts at our sister company, Southern Valve Service, can provide the industrial valve repairs you need to get back to normal as soon as possible.
In many cases, an industrial valve obstruction requires disassembly and thorough cleaning to remove the cause of the obstruction. Our team works to find the root cause of failure to not only provide quality repairs but prevent premature failure in future.
If your industrial control valve is stuck and you suspect an obstruction, contact our team now for field actuator and valve diagnosis and repair.